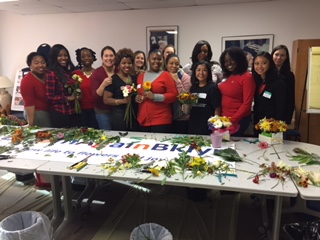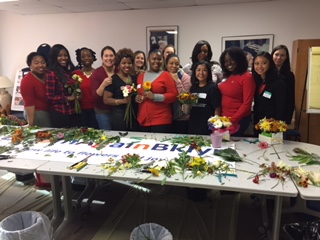 A great new DIAD post-Christmas DIAD!
Braving the cold in Prospect Park!
Breast Cancer Awareness
We created Breast Cancer Awareness posters with the residents of the YWCA of Brooklyn
Spreading the word...
A resident of the YWCA of Brooklyn showing off her awareness poster
Getting Crafty
A JLB member proudly displaying her artwork
Crafty Pres
2012-13 JLB President Michelle Wonsley showing off her Breast Cancer Awareness crafts
Show Some Love
A JLB member showing off her amazing pipe cleaner heart-making skills

Fun with the YWCA of BK
JLB members and YWCA of Brooklyn residents enjoying crafts and chatter
Volunteering with NYC Service
JLB members got up early on a Saturday to plant trees with NYC Service and Million Trees NYC
Proof
A JLB member building a better community at a recent DIAD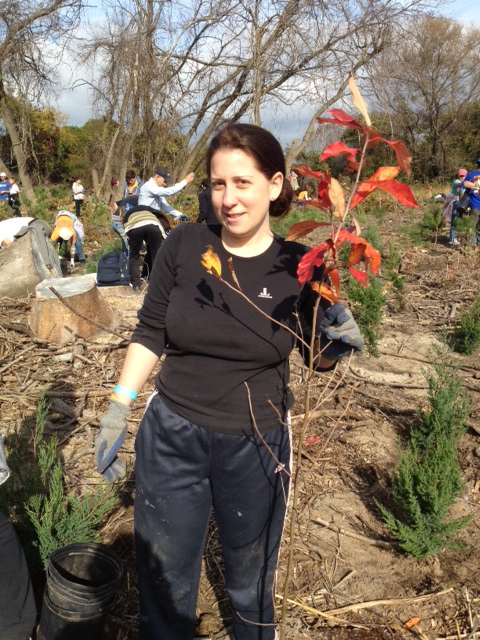 We Planted A Million Trees
A JLB member posing with one of the many trees we planted with Million Trees NYC
DIAD Chair at Work
2013-14 DIAD Chair Dayna Weinberg working hard at a 2013 DIAD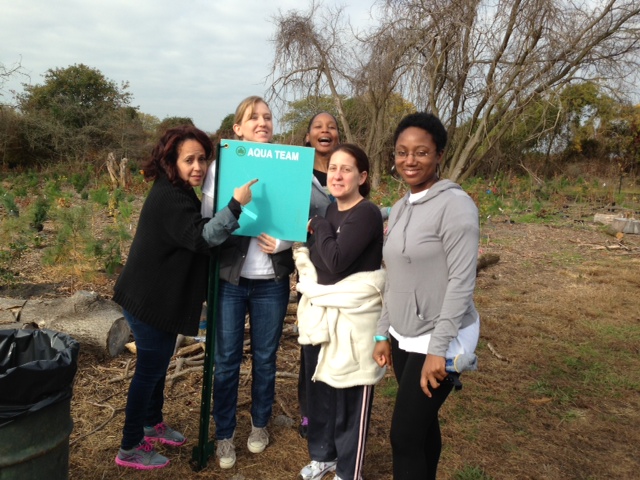 Aqua Team DIAD Force
JLB members goofing around at a recent DIAD
Hurricane Sandy Cleanup
JLB members and friends helped clean up Brooklyn Bridge Park after Hurricane Sandy
Supplies for Red Hook
JLB members helped community partner Tres Belle Spa collect donations for Red Hook families in need after Hurricane Sandy
Work with RHI
JLB members spent a day assisting the Red Hook Initiative after Hurricane Sandy
An early Thanksgiving
JLB members cooked an early Thanksgiving dinner for foster families at the NY Foundling 
Lots to be Thankful for...
JLB members and friends were thankful to be together for the holiday shortly after Hurricane Sandy

Playing Santa and his Reindeer
May Flowers
JLB member Ceresa Newsome lead her fellow JLB members and YWCA of Brooklyn residents in flower-making crafts in the Spring
A centerpiece for all
A YWCA of Brooklyn resident poses with all of the flower bouquets made by residents and JLB members
Giving Back to First Pres
JLB members cleaning the word work (there is A LOT of it) at First Presbyterian Church of Brooklyn - A small way to repay all of their kindness throughout the year.